Founded in 2018, Medellin entrusted Three6ixty with a comprehensive marketing and branding refresh. This endeavour included redefining the corporate identity, crafting a new logo, establishing brand guidelines, introducing fresh fonts, colours, style, and reimagining the art direction. The result: a revitalized and distinguished brand that resonates with Medellin's discerning clientele.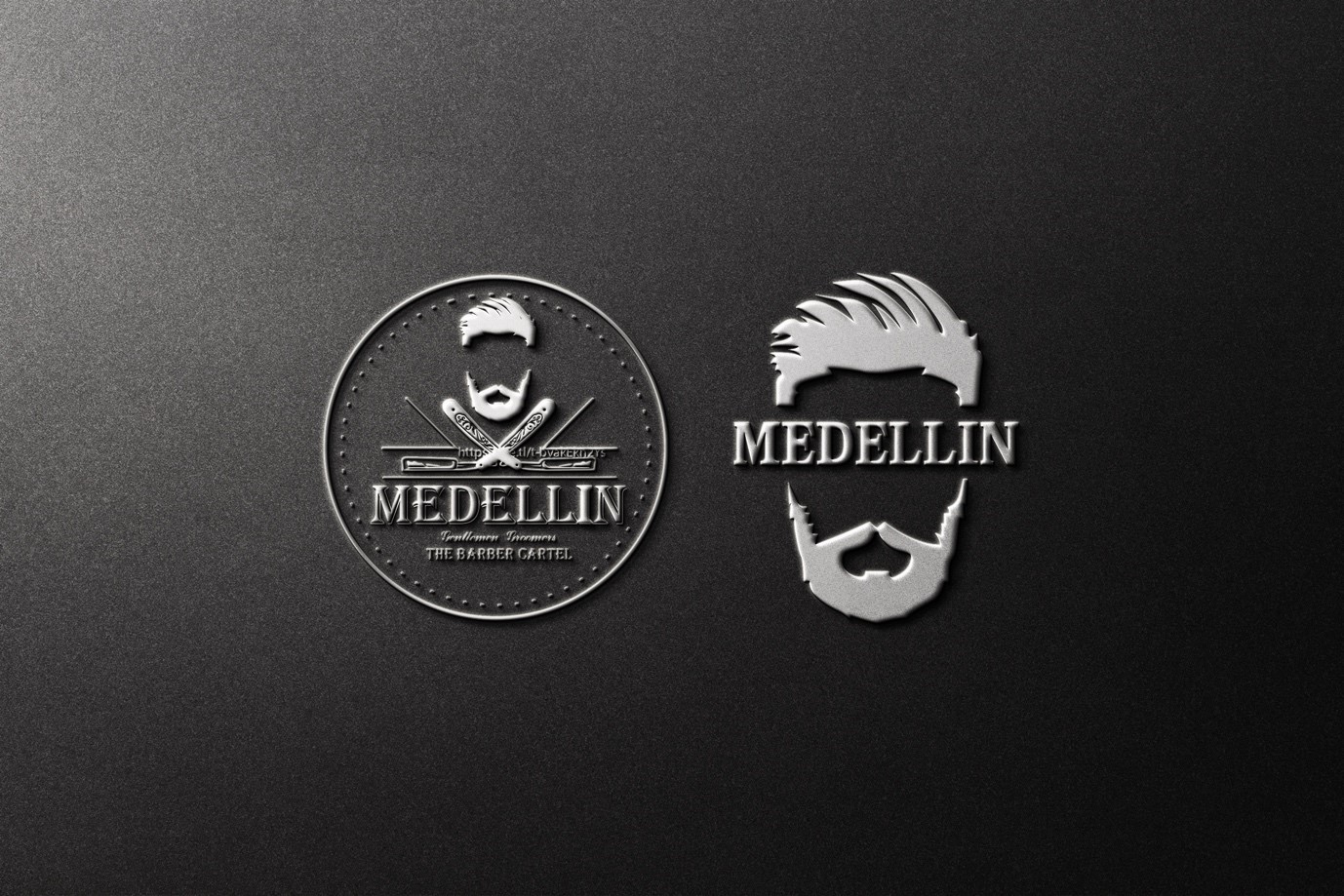 It is our web development expertise that took Medellin to new heights. Crafting a full e-commerce site on Shopify, we seamlessly integrated online booking and product ordering capabilities. This enhanced digital presence not only streamlines operations but also elevates the customer experience, reflecting Medellin's commitment to excellence.
Store Branding (Signage, Print, Wallpaper)
Our expert craftsmanship is clear in our work for Medellin. Our store branding expertise transforms Medellin into more than just a space to be groomed in; it's an artful blend of signage, prints, and bespoke wallpaper, creating an immersive experience that resonates with sophistication and elegance.
Our expertise in elevating brand aesthetics is showcased through collaboration with Medellin. We embarked on a transformative journey to revitalize the staff uniforms, infusing them with a unique blend of luxury and professionalism that mirrors Medellin's commitment to excellence in every detail.
Promotional Items & Merch
Our promotional items, from water bottles to caps, key rings to clothing, adorn the store, enticing customers to take a piece of Medellin's luxury with them. It's more than merchandise; it's a statement of distinction. Our creative touch transformed Medellin into a brand haven.
From a handful of store launches, Three6ixty has seamlessly orchestrated every detail – from conceptualization, captivating entertainment, and gourmet catering to expert videography, stunning decor, and flawless audio. We ensure each launch is a masterpiece, complemented by engaging MCs, captivating invites, and a strategic social media presence, elevating Medellin's brand in every way.